Schley Elementary Named Distinguished School
September 27, 2023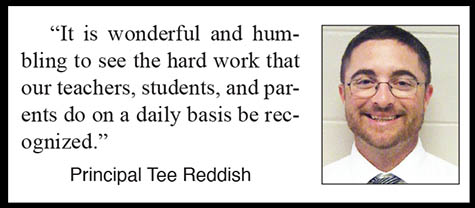 Schley County Elementary has been named as a 2023 Title I Distinguished School. This award is a very prestigious honor.
 SCE qualified for this because it ranked in the top 5% with the highest absolute performance for the "all-students" group based on combined English/Language Arts and Math content mastery scores for the previous school year.
 Title I schools are those that the federal government recognizes as consisting of a significant percentage of lower-income student population - students the government believes have a high chance to fall behind.
 "It is wonderful and humbling to see the hard work that our teachers, students, and parents do on a daily basis be recognized," said SCES Principal Tee Reddish. "This is something that can't be accomplished alo...