Preserving Marion County History One Piece at a Time
October 4, 2023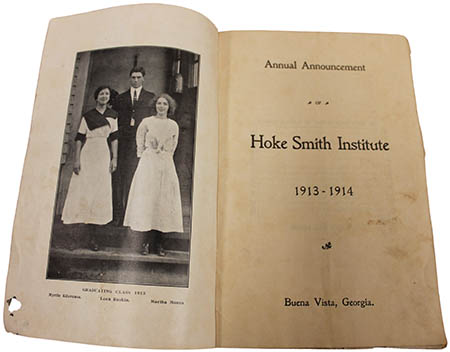 History exists in many forms. Local resident Paul Davis has assembled a very interesting collection of historic Marion County items. They are currently on display inside Peoples Bank in Buena Vista.
 The types of items are varied, but many are promotional trinkets given out by local businesses that existed years ago. They include pens, ashtrays, keychains and key holders, matchbooks, fly swatters, rain gauges, calendars, church fans, rulers, measuring cups, egg separators, and various such items - including some that we honestly aren't sure what they were used for.
 The collection also includes items like bottles, photos, business cards, and hand-written bills.
 There is even a Comprehensive Development Plan for the City of Buena Vista from 1971.
 The...