Sign Erected in Memory of Anthony Bair
October 18, 2023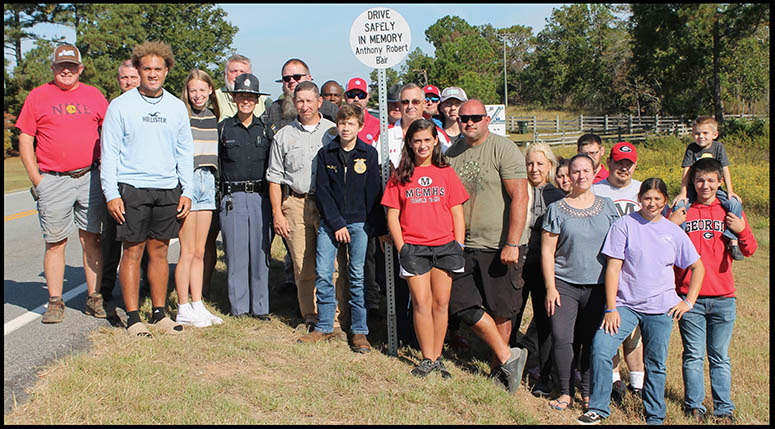 There's a new, special, reflective sign on Highway 41 North near Dr. Brooks Road in Marion County. It is hoped that it will not only encourage safety, but also encourage personal reflection of the young man it honors.
 The sign simply says, "Drive Safely In Memory of Anthony Robert Bair."
 It's a simple thing, but to his family it symbolizes a great deal. Anthony died in an automobile accident at the age of 17 on June 7, 2023.
 The sign is erected near a roadside memorial that was made in his honor. It will also serve as a memorial to him, while also encouraging safe driving, and hopefully helping passersby think of their own families and things that are most important.
 Family members, friends, and coworkers joined parents Frank and Malinda and sister...