Friendship Association leads 40 Men to accept Christ at Season Opener Dinner
October 25, 2023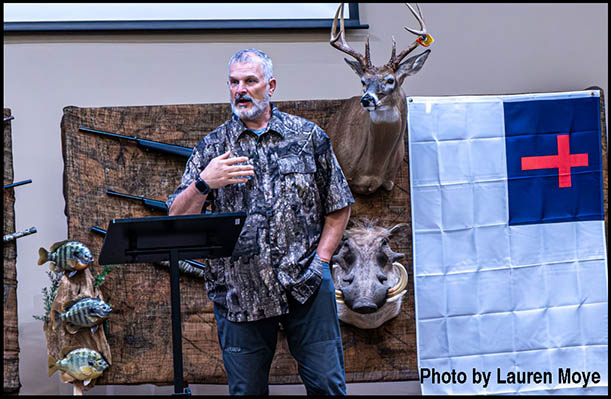 Ellaville - Over 400 men crowded into the Friendship Camp gymnasium for a steak dinner and prizes on Oct. 14, but instead, they had a divine appointment with God.
 By the end of the evening, 40 men said they had accepted Christ for the first time. There were also 11 recommitments while more than 100 stated it was a time of personal revival or refocus.
 The men of the Friendship Baptist Association - made up of 46 Southern Baptist churches in the area - spent months planning the Season Opener Dinner. That included collecting more than $4,000 worth of giveaway prizes donated by local businesses.
 Keynote speakers Mark and Dan Witt entertained the crowd with hunting stories, jokes, and good-natured ribbing. The brothers have hunted wild game for most of their l...